Veneers in Colombia, cheap and Quality veneers.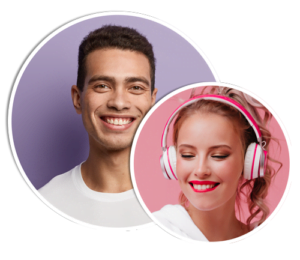 Cost of Veneers in Colombia
*These Plans include the hotel, if you don't need the hotel please ask for the price.
This is the same quality of Dr. Mario Montoya saving money and skipping the waiting list.
Getting teeth done in Colombia
Is Medellin safe for dental tourism?
This is the right place for smile makeover
Medellín is now one of the main cities in the world for aesthetic treatments. Wherever you look, it is very convenient for you, the quality and experience of our specialist dentists, the kindness of the Colombian people, and the currency exchange, make this a paradise for foreign patients. Medical tourism in Medellín is already something normal. Today many people come to Colombia to get dental veneers. The climate is practically perfect this is the city of "eternal spring" all year round we have the same climate, without variation, tall and modern buildings. This city always surprises those who visit it for the first time, the kindness of the people has no equal, that in itself is a national export product, let yourself fall in love with this city, we know that you come only for a dental treatment, but this city It has a lot to offer, if you are on time do not hesitate to dedicate 2 or 3 more days to explore and open your eyes to our culture.
The price of veneers in Colombia is 70% lower than in the United States, obtaining the same quality and even better, a full composite treatment cost here $4200 usd, and a full porcelain treatment $7200. but what is the reason why this is so? The main reason is the currency exchange, it is easy, your money in Colombia is worth at least 3.5 times more, that is why you can "afford" to completely fix your teeth here. We must repeat it, with the highest quality, with the best dentists for veneers in the country. We want to invite you to have confidence in our experience and to make the decision to have your dental treatments in Medellín Colombia, you save a lot of money while you give yourself the pleasure of knowing a new country, our intention is to give you the best Experiment and help break all the Possible barriers you may have at the beginning. We do it by generating a big smile in you.
Dental work in medellin Colombia
We know how exciting a medical trip can be, but we also know that some things can worry you, that's why we want to tell you that you will not be alone, our job is also to make you feel comfortable and safe, you will always be in contact with someone you trust. will facilitate and guide you during your stay. Our interest goes beyond the purely dental field, in reality we want to offer you an experience of medical tourism, our best publicity is voice to voice for that reason we want your experience in general terms in Medellín – Colombia to be complete, as Colombians we want you to Take the best possible impression of our beautiful country, for that reason our human team strives to ensure that every detail of your trip is coordinated and that it works smoothly and easily for you, without setbacks. On the contrary, we want everything to be perfect.
Steps to get Veneers in Colombia
Available Treatments: Porcelain Veneers, Composite Veneers, Implants, Dental Bridges, Crowns, Root Canals.
Last of the Treatment:
Composite Veneers 1 to 2 days
Porcelain Veneers 5 to 7 days.
Crowns 5 days
Implants 5 days + 5 days for recorvery an be able to take a flight.
Last of the Veneers:
Composite Veneers: 6 to 7 years
Porcelain Veneers: More than 20 years.
Steps to get a quotation:
Fill the free consultation form with photos in good resolution of your teeth and basic information, please indicate in the form if you are interested in porcelain veneers or composite veneers.
Our Doctors will study your case and propose treatments in order to achieve the perfect smile for you.
Our team will communicate with you, here in Colombia it is very common to use WhatsApp. We would like you install it to facilitate communication with you, there and here, we will give you the quote for your case.
Steps once you arrive to colombia for veneers:
Our team picks you up at the airport.
We will take you to the hotel so you can leave your belongings and you can feel more comfortable.
Depending of the arrival time we will take you to the dental office to start your treatment.
The payment should be done by complete in the first appointment, we always stay with you during the whole treatment, to guide you and help you if you need something, for example a nice restaurant for lunch.
Once the treament is finished we take you to the hotel, and them to the airport.
Was this information helpful? do you have any question?
Dental Implants in Colombia
They replace the entire tooth, including the root of the tooth. Dental implants Medellin Colombia cost around $1500
Dental Crowns
Dental Crowns in Colombia, Replace a damaged tooth with a crown layer, preserving the root,
Dental Bridges
Covers an empty space, holding on to the teeth next to it.
Teeth whitening
teeth whitening in colombia, Improves the natural tone of your teeth, giving them more shine.
The Medellín Clinic is one of the most important medical institutions in the city, more than 70 years of experience and 2 locations...
We are at Forum Building El Poblado | Cl. 7 Sur #42 – 70 Medellín – Colombia
Get a Free consultation for your smile design.
Send us a message, we will reply you in a few hours | Columbia veneers