When it comes to top dental tourism destinations, Medellín, Colombia, has emerged as a leading choice for patients seeking high-quality, affordable dental treatments. Among the many procedures offered in this beautiful city, dental veneers have become particularly popular. And what better way to celebrate your new, dazzling smile than by enjoying the vibrant nightlife in one of the city's most trendy neighborhoods, Provenza? In this article, we'll explore why Provenza should be your go-to destination after getting dental veneers in Medellín.
Provenza: Medellín's Trendy Neighborhood
Located in the heart of El Poblado, Provenza is an upscale neighborhood famous for its thriving nightlife, gastronomic scene, and stunning architecture. With its tree-lined streets, vibrant atmosphere, and a wide range of bars, clubs, and restaurants, Provenza is the ideal place to unwind and show off your new smile after a dental procedure.
Diverse Dining Options
Your dental veneers will not only enhance your smile but also improve your overall oral health. With that newfound confidence, why not try out some of the fabulous dining options Provenza has to offer? From traditional Colombian dishes to international cuisine, this neighborhood has something to suit every palate. Restaurants such as OCI.mde, Carmen, and Mondongos are just a few examples of the culinary delights waiting for you in Provenza.
Vibrant Nightlife
Provenza's nightlife is legendary, and your new veneers will be the perfect accessory for a night out on the town. Whether you're in the mood for a laid-back evening or a night of dancing, this neighborhood has it all. Popular venues include Envy Rooftop, a stylish bar located atop the Charlee Hotel, which offers spectacular views of the city, and the lively Sixttina, known for its electrifying atmosphere.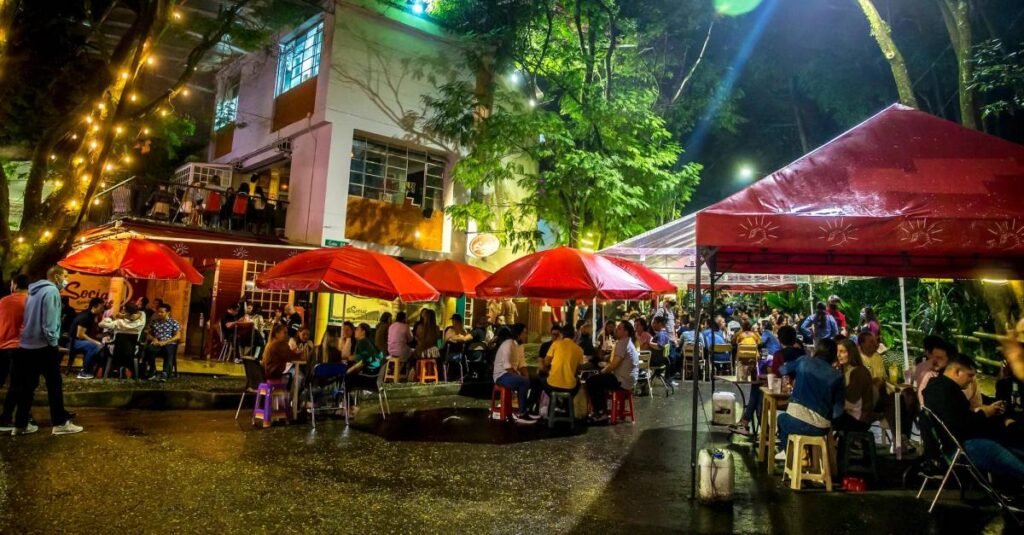 Cafés and Boutiques
During the day, Provenza offers a more relaxed vibe, with an array of charming cafés and boutiques lining its streets. Enjoy a leisurely afternoon sipping coffee at Pergamino Café, browsing the shops for unique souvenirs, or simply strolling through the neighborhood, taking in the beautiful surroundings.
Medellín's Provenza neighborhood offers the perfect blend of relaxation, entertainment, and gastronomy for dental tourists seeking an enjoyable experience after their dental veneer procedure. With its stunning scenery, diverse dining options, and vibrant nightlife, Provenza truly is the place to go after getting dental veneers in Medellín. Embrace your new smile and let Provenza provide the backdrop for an unforgettable dental vacation.