It is an accumulation of different techniques aimed at improving the dental aesthetics of the patient, which includes from teeth whitening, whitening more edges, dental resin veneers, ceramic veneers, to gum surgeries, oral rehabilitation and implant placement, transforming the smile of the patient. patient.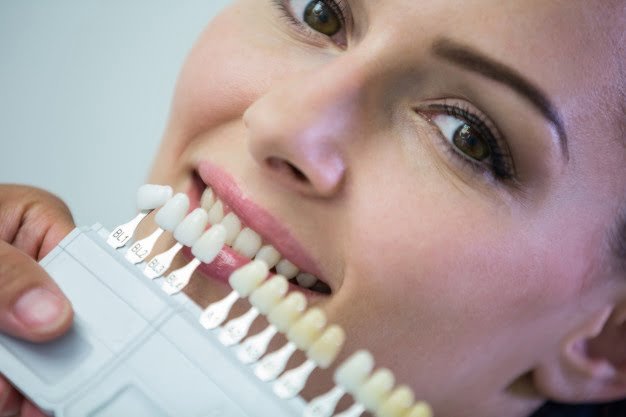 It turns out to be one of the most requested treatments today, because it allows the patient to regain confidence and security by showing the new appearance of their teeth, giving them a better quality of life.
Smile design is a novel treatment that is performed digitally to create your ideal smile, where the patient can see the final result through a digital simulation, before starting the treatment. It is a technique that we carry out in a personalized way, so that the smile has symmetry and harmony with your face, your personality and even your profession or work.
High aesthetic with Bonging Veneers.
It is an effective, minimally invasive, very natural-looking method. They are very thin dental veneers that are placed on the surface of the teeth, preserving their integrity, allowing to correct small aesthetic defects such as; size, color and shape, giving a perfect harmony to your new smile.
Smile design in ceramic lenses / Porcelain veneers
It is a very effective procedure to correct slightly crooked teeth, to close interdental spaces and treat other problems such as worn or darkened or fractured teeth, achieving dental rejuvenation and a beautiful smile.
Who is a candidate for a smile design?
The perfect candidate for a smile design is someone who:
want to look younger. A smile design can take years off your appearance.
want to be more confident when you smile.
care about your appearance and want to invest in your dental health.
want to be more attractive to members of the opposite sex. According to studies, many times, an attractive smile attracts many people.
want to regain the shape of your teeth.
is willing to invest in recovering the shapes of the teeth and improving their oral health with high aesthetics, function, harmony while preserving dental structures.