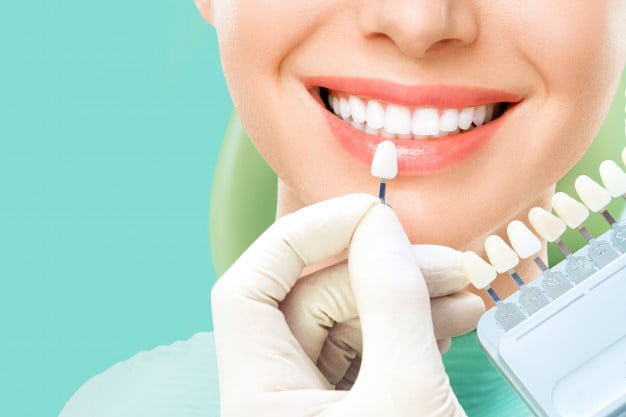 Are you interested in dental veneers? I bet that maybe you have some discoloration in your teeth that does not go away even with the best homemade dental whitener that some aunt recommended, or maybe you broke a tooth and you do not know what else to do to hide it, it is also possible that you do not like the shape or size of your teeth and you simply want them to look better, no matter what your personal reason, dental veneers have fallen from the sky to help in all situations, and their great popularity is due in large part to social networks that flood us with extreme transformations.
Although in the Before and After photos everything looks easy immediately, this process can be a bit more tangled than it may seem, but why is this procedure so popular? It is popular because it helps you to completely renew your smile, and understand smile not only in the literal sense, we can also talk about renewing confidence and self-esteem, it is undeniable that improving your smile does not only mean having white and aligned teeth, this goes much further.
But let's start with the basics
What are veneers?
In essence, a veneer is a thin sheet that is permanently bonded to your tooth, with the intention of changing its shape, color, and position. You can use a single veneer for a single tooth, or fully cover all teeth, there is also the option of having a partial veneer, this means that it does not cover the entire tooth, it all depends on each case and of course on your budget.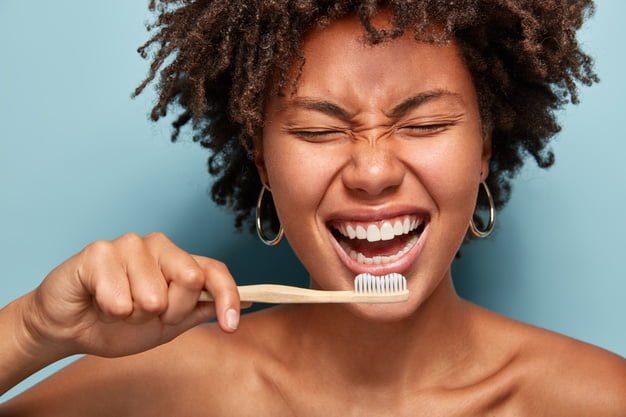 Can everyone get veneers?
The dentist is the one who has the last word, but in the vast majority of cases, with healthy gums and good dental hygiene, the patient is suitable for veneers if he wants to change something he does not like about his teeth. For some cases, a previous treatment may be necessary in order to prepare the mouth to receive the veneers. If you are still in doubt be sure to see enough before and after photos of the veneers so that I know the dentist's style.
What are the different types of veneers?
Now if we get into the matter, there are basically 2 types of veneers, both are excellent, but there are some differences that are worth clarifying to have a totally clear picture.
Porcelain veneers
It is the Top treatment of dental cosmetics, they are thin layers of porcelain, which adhere to the size of the teeth, are more resistant and last longer, basically they are made of a better material than composite veneers, but they are also much more expensive .
All types of veneers require periodic review by the dentist to keep them in perfect condition.
Porcelain veneers are made one by one, tailored to your tooth in a laboratory that is exclusively dedicated to this, it is a delicate job since each tooth is unique, almost like a fingerprint, the average manufacturing time of veneers porcelain is approximately 7 days in Colombia, here they work really fast, in other countries it can be much more.
You can choose the shade of your teeth, that is, how white you want them to look, 80% percent choose the whitest shade possible BL1. It's a matter of taste, I suppose that if you are completely renovating your teeth, you want it to be something that people notice, I do not judge them, I did it too.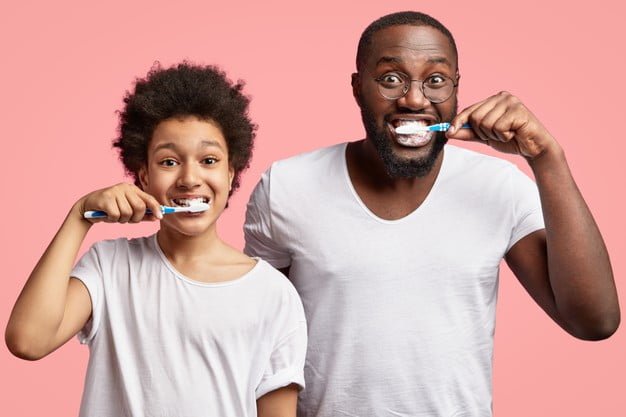 Composite veneers
Composite veneers are made of composite resin, directly on the tooth, they do not need to be cast in a laboratory, it is the same dentist who gives them the shape and color on your tooth, being a one-person process is therefore cheaper (you do not need a complete laboratory to create them), that is an advantage, but composite veneers have some disadvantages when compared to porcelain. They are weaker and prone to staining and also have less longevity, they last less because the material wears out, the approximate life time is 5 to 6 years, which is not bad, it is the normal duration of the material in which they are made. , the form they have depends to a great extent on the experience and skill of the dentist.
Are your teeth shaved to make veneers?
Yes, in the case of porcelain, but it is usually a minimum of 0.2 mm, it all depends on how the dentist finds your teeth, this is necessary to give the tooth the space it needs to be able to fix the veneer, 0.2 mm is almost imperceptible, Our dentists have a very conservative philosophy, nobody wants to damage your natural teeth, but you should know that if a light shave is necessary, the procedure requires it. In the case of Composite veneers in most cases it is not necessary.
Veneers Vs lumineers:
If you have spent enough time searching Google for veneers, surely you have come across the term "lumineers" but what about this? It is a specific brand of veneers, an alternative solution and they are presented as a "more affordable" option but it all "depends. de ", since not everyone is an ideal patient for lumineers, it also depends on whether your dentist offers this treatment or not.

How much do veneers cost in Colombia?
Here they are too cheap, it is said that you can save between 60% and 70% of the cost that you would have for the same dental treatment in the United States, and with a quality that can be many times higher, we are talking about that for $ 7000 dollars you can make all the change from your mouth to porcelain, or for $ 3500 to Composite Veneers.
But why are dental veneers so cheap in Colombia and if they are of good quality?
Absolutely yes, dentistry in Colombia is of excellent and hight quality that you can be sure and the reason that they are so cheap is in the first place the currency exchange, simply your dollars here are worth more, between 3 and 4 times more. The other reason is the high competition between dental clinics, there are very good dentists offering their services, this makes them forced to make promotions and discounts to attract the attention of the international public.
Do i still need to brush dental veneers?
Please! Keep brushing your teeth, do not believe that because you have porcelain or composite teeth you are exempt from washing your mouth, it is essential and now more than ever, you should go to the dentist for control at least twice a year, he will check the status of the veneer in detail, he will polish it, he will see how your gums respond, this is absolutely important. You must take care of your veneers equal to or even more than your natural teeth, the duration of the treatment depends on your care.
What if! You can still have cavities using dental veneers, there are parts of your natural tooth that are exposed, you must wash your teeth, use dental wax, rinse everything that is within your reach to have good hygiene and dental health.