How much do veneers cost?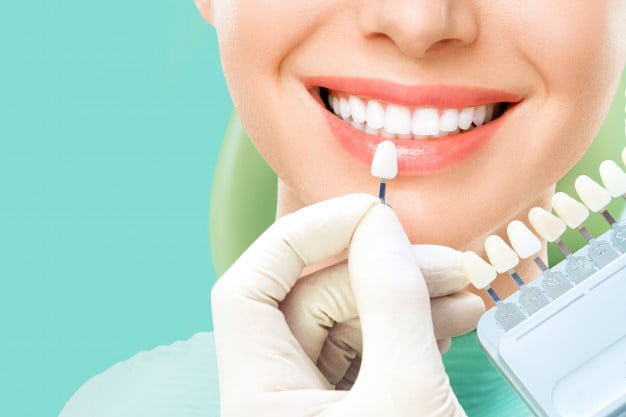 The cost of a dental veneer treatment is determined by several factors that come into play, for example, where you live, the reputation and experience of the clinic, the availability of the dentist, the complexity of your case. Each patient is unique and depending on the case the dentist will have to adapt and work differently depending on the circumstances, which in the end results in a higher final cost.
In general, dental veneers in the United States have a cost that ranges from $400 to $2,500 dollars for each tooth. A complete smile design is called the one that includes 20 teeth, you can already figure out how much the complete treatment could cost in the United States $50,000 dollars, wow! Fortunately for you in Colombia the price is much lower and the quality is exactly the same or even better, in top clinics with the highest quality standards, continue reading, we will talk about the cost of dental veneers in Colombia. Before and After.
There are two different types of dental veneers, those of Resin, also called Composite Veneers and those of Porcelain, the resin veneers are cheaper in the United States and can cost $400 each, followed in price and quality by the porcelain $2,500 each in In the United States, the difference is largely due to the fact that porcelain veneers require a much more elaborate and complex process, also because the material has a much higher durability, around 20 years of durability for porcelain, while the resin varies between 5 and 7 years.
Cost of dental veneers in Colombia (much cheaper).
Colombia is a kind of magical secret for dental veneers and medical procedures in general. Thousands of tourists come to our country every year looking for medical treatments, but why travel to Colombia if I can do it in the United States? We will tell you why:
Cost of Veneers | Without a doubt this is the most important factor that determines why they take a plane and come to Colombia, the price of dental veneers (and dentistry in general) in our country is much more affordable. Between $210 and $375 dollars per tooth, whether you choose resin or porcelain, you are doing a very good business, rounding up prices for a complete treatment, that is, for 20 teeth in Colombia you have $4200 for resin or composite and $7500 for Porcelain, Wow! That is to save money and some clinics (we do it) include the hotel and a guide so that you do not have problems with the language, for the days that are necessary to finish your procedure.
Surely you are wondering this, we have several theories to explain it from our point of view, to begin we can say that dentistry (and medicine in general) is absurdly expensive in the United States, the prices are through the roof and they seem to be designed alone For the highest class, dentists here in Colombia are surprised at how much they charge patients there, it is exaggerated.
Continuing with our theory and explanation of why dental veneers are cheaper in Colombia we find that your money (dollars) are worth up to 4 times more here, it is the exchange rate, this means that your money in Colombia is multiplied by 4. What previously seemed expensive in the United States will now be cheap in Colombia.
It is a logical question, we will answer you in the clearest way, They are of excellent quality, the best quality you can find, did you know that Colombia exports Porcelain Veneers? It is incredible other countries ask Colombian laboratories to manufacture dental veneers and send them as soon as possible, to be able to put them on their patients, the reason for the excellent quality and of course the price is more convenient for their business, while there it is worth $2500 here in Colombia a porcelain dental veneer is worth $375 dollars. Cost of Veneers |
Learn more about porcelain veneers: What are porcelain veneers?