Veneer Costs:
Colombia vs. Louisiana
Smile Brighter, Spend Lighter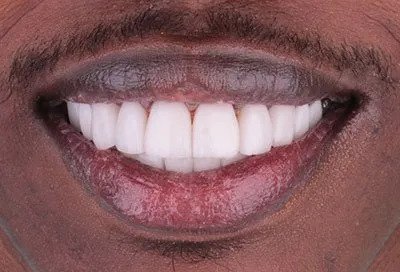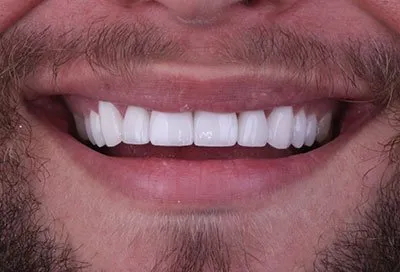 Cost of Veneers in Colombia
If you're pondering over veneer prices in Louisiana vs. Colombia's smile design costs, this guide sheds light. Medellín, Colombia offers affordable, high-quality dental work that might astonish many from Louisiana. It's not just about savings; it's about experiencing top-tier dental care amidst the beauty of Colombia.
How much is a full set of veneers in Colombia?
Dear Louisiana visitor, as you touch down in Medellín, our warm and welcoming team will meet you right at the airport, ensuring your journey starts off without a hitch. We'll guide you to the luxurious 5-star Novotel, conveniently located next to Medellín's premier mall. Imagine having everything you need just an elevator ride away! Directly opposite your accommodation is our state-of-the-art dental clinic. Here, our English-speaking dental professionals eagerly await to give you the smile transformation you've been dreaming of, making sure your Medellín dental tourism experience is as smooth and delightful as possible
Explore the Travel Experience in Depth by Watching This Video
Take Tour of Our Featured Hotel: Watch the Video Now
Our veneer testimonials highlight both subtle enhancements and dramatic transformations. Explore genuine accounts of restored self-assurance and dazzling smiles. Rely on a procedure that has repeatedly met expectations and exceeded them.
Shopie | 20 Porcelain Veneers | Miami
Traveling from Miami, I placed my trust in VeneersColombia.com for my set of 20 porcelain veneers. The outcome? Simply breathtaking. I'm elated with my decision! Cost: $6400 USD.
Ashanti | 20 Porcelain Veneers | New York
Taking the trip from New York to this Colombian dental clinic was a choice I'll never regret. My 20 porcelain veneers are perfection embodied. Immensely thankful! Price: $6400 USD.
Ebony | Composite Veneers | New York
Making the trip from New York to Medellín, Colombia was an investment in excellence. The craftsmanship on my composite veneers is unparalleled. Grateful for such a life-changing journey! Cost: $4200 USD.
Porcelain Veneers Colombia Vs Composite Veneers Colombia
Comparing Composite and Porcelain Veneers: A Concise Guide
Composite versus porcelain veneers offer distinct benefits and drawbacks. Composite veneers are crafted from resin material, making them more affordable and usually applied within one visit, but they might only last 5-7 years. On the other hand, porcelain veneers, made from high-quality ceramic, present a more natural and translucent appearance resembling real teeth. Though often requiring two dentist visits and being pricier, they typically last between 10-15 years and are more stain-resistant. Porcelain's strength means it's less likely to chip; however, it might lead to increased tooth sensitivity for some. It's essential to note that while porcelain offers a longer-lasting solution, composites can be easier to repair. Always consult a dentist to find the best fit for your needs.
In-Depth Analysis: Porcelain vs. Composite Veneers - Factors to Consider and Pricing Comparison
| Factors/Considerations | Porcelain Veneers | Composite Veneers |
| --- | --- | --- |
| Material | High-quality ceramic | Resin material |
| Durability | 15-20 years | 5-7 years |
| Appearance | Natural, translucent | Less natural appearance |
| Number of Visits | Typically two | Usually one |
| Thickness & Tooth Removal | Thinner, less tooth removal required | Thicker, may require more removal |
| Repairability | Harder to repair | Easier to repair |
| Stain Resistance | High resistance | Less resistance |
| Strength & Chipping Risk | Stronger, less prone to chipping | Less strong, more prone to chipping |
| Sensitivity Risks | Might increase sensitivity | Generally less sensitivity risk |
| Price | More expensive | More affordable |
How much are Veneers in Colombia vs. Louisiana?
COLOMBIA
UNITED STATES
Porcelain Veneers
$320 – $500 per tooth
$1,000 – $2,000 per tooth
Composite Veneers
$170 – $300 per tooth
$800 – $1,500 per tooth
As for the average price of veneers in Colombia, it varies depending on the type of veneer and the aforementioned factors. Porcelain veneers are typically more expensive, ranging from $300 to $500 per tooth, while composite veneers range from $200 to $300 per tooth. Please note
Attention Louisiana residents! Attain top-notch dental care in Colombia without the high Southern costs. At only $1400 for implants, we blend Cajun charm with world-class quality. Let our professionals perfect that Pelican State smile. Exceptional care at prices that won't break the bank
Looking for the best dentist in Colombia
Hey, New Orleans! Thinking of dental work abroad? In search of the best spot for veneers? Swap the jazz and beignets for a short stint in Colombia and step into a world of unparalleled dental expertise. With advanced tech and seasoned pros, your Crescent City smile is set to shine even brighter. Discover the best rates for veneers away from the Big Easy. Book your free video consultation today!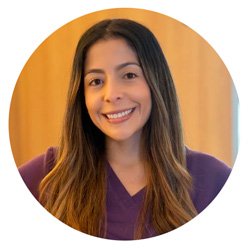 Dr. Laura Estrada
Veneers Specialist
Meet Colombia's Premier Dentist: Master of Precision and Aesthetics. Renowned in Medellín for her Exceptional Veneer Transformations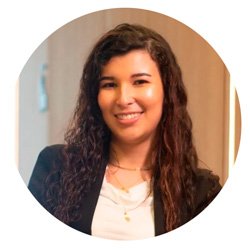 Dr. Sara Posada
Veneers Specialist
Unlock Dental Clarity with Dr. Sara: Personalized Video Consultations for Procedures, Care Tips, and Aesthetic Insights in Medellín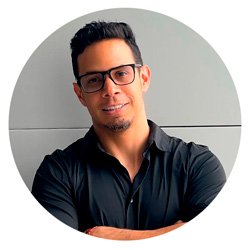 Oscar Contreras
Client Relations Manager
Your Initial Point of Contact: Oscar, Your Dedicated Customer Service Expert, Ensuring a Seamless and Gratifying Experience