FAQ about Getting Veneers in Colombia: A Comprehensive Guide
If you are considering getting dental work done in Colombia, you may have some questions about the process, especially when it comes to getting porcelain or composite veneers. Some of the most common questions include what veneers are, how they work, and how long they last. Other frequently asked questions include the cost of the procedure, whether the process is painful, and how to care for veneers once they are in place.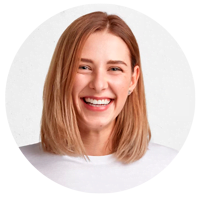 Dentistry in Colombia FAQ
| | | |
| --- | --- | --- |
|   | Porcelain Veneers | Composite Veneers |
| Material | Composite resin | Ceramic material |
| Durability | Lasts up to 5-10 years | Lasts up to 15-20 years |
| Stain resistance | Can become discolored | Resistant to staining |
| Appearance | May look less natural | Highly realistic look |
| Thickness | Thicker than porcelain | Thinner than composite |
| Cost | Less expensive | More expensive |
| Preparation | Less tooth structure removed | More tooth structure removed |
| Repairability | Can be repaired easily | May need to be completely replaced |
It's important to note that the best choice of veneer material depends on each individual's unique dental needs and preferences. A dental professional can help determine the most suitable option for each patient.
Regardless of which type of veneer you choose, it is important to take proper care of them to ensure they last as long as possible. This includes practicing good oral hygiene habits, avoiding hard or crunchy foods, and visiting your dentist regularly for checkups and cleanings.