Our Dental Clinic in Medellín - Colombia
Address: Cl. 2 #20-50, El Poblado, Medellín, El Poblado.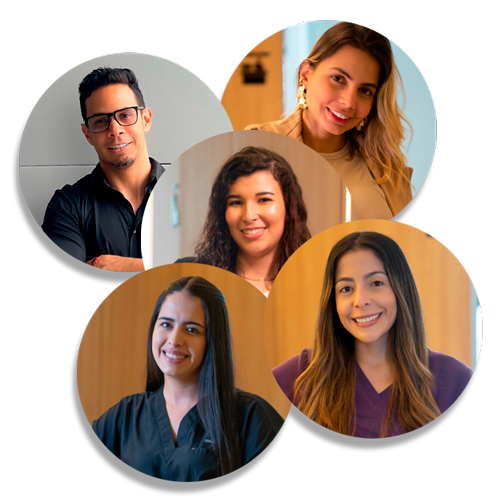 Discover Premier Dental Care in the Heart of Medellín
Your Smile's Paradise in El Poblado
Nestled in the sophisticated and scenic neighborhood of El Poblado, our dental clinic stands tall in the architectural gem – Q Office. As you step out, the city's top attractions beckon, with your hotel only a few steps away. But it's not just our prime location that sets us apart. Certified by the Colombian Ministry of Health, our clinic not only meets but exceeds the standards of dental care. Our highly-skilled team is passionately committed to transforming smiles, using the latest in dental techniques. So, if you're looking to revolutionize your smile in a setting of comfort, luxury, and convenience, you've just discovered the perfect place. Act now and secure your path to a radiant smile!
A Seamless Blend of Comfort, Convenience, and Entertainment
Imagine a dental trip where every detail is meticulously crafted for your ease and pleasure. Our clinic, already poised in a prime city location, wants to ensure that your dental tourism journey is both stress-free and delightful. As part of our exclusive package, we offer accommodations at the esteemed Novotel, conveniently located just a street-cross away from our office. No commutes, no hassles!
Need a sneak peek? Watch our video to get a firsthand view of the splendor that awaits you.
But the cherry on top? Novotel shares a direct connection to El Tesoro Mall, one of the largest shopping havens in Latin America. Dive into its vast expanse, brimming with modern charm and a plethora of fantastic shops. As one of our patients recently raved, "It's a place I could spend all day in!" And the best part? Accessing this shopper's paradise is as easy as taking your hotel's elevator.
With our clinic, your luxurious stay, and a magnificent mall at your doorstep, and all set in the city's prime tourist hub, your Medellín visit is bound to be unforgettable. Embark on a journey where dental care meets unparalleled leisure. Book now and embrace the Medellín magic!