Travel Experience

Whatsapp
Composite Veneers
in Colombia
We love doing composite veneers, it gives a perfect, natural-looking result in such a short time and at a very convenient price.
Composite Veneers in Colombia Before & After
Cheap Composite Veneers in Medellín Colombia
Do you want to completely renew your smile without spending too much? If your answer itself, then the composite veneers with the option that you have been looking for so much, are also known as resin veneers or Bonding Veneers, it is the same with different names, in Veneers Colombia a complete design with Composite Veneers costs on average $ 4200 dollars , and you achieve it in just a few hours of work, you save time, but you also save the cost of the hotel for a longer stay, the reason that composites are cheaper is the cost of the material and the simplicity of the general process, this type of veneers are made in resin and by hand, directly by the dentist, unlike porcelain veneers, the intervention of a specialized laboratory and its associated costs and delivery times is not necessary. This is why if you have a limited budget, cheap composite veneers are the most obvious alternative.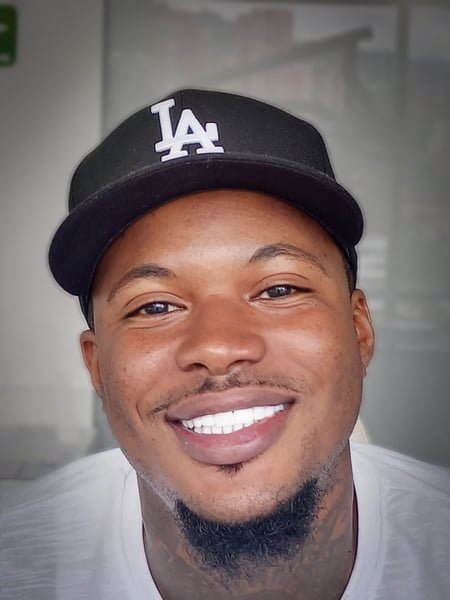 Composite Veneers a Fast dental procedure
It is a fast procedure, the entire procedure can be performed in just 3 days, this is very convenient for people who for different reasons cannot stay in Medellín – Colombia for longer, in just 3 days on average you can get one perfect smile, composite veneers do not require the intervention of a laboratory, that is why they are quick to do and cheap.
Composite Veneers are Easy to do
Composite Veneers in Colombia require very little prior intervention, which means that the dentist must do very little work on your teeth before starting to do the smile design, you do not have to shave down, this is a clear advantage, your Natural teeth will not be affected, they will not lose their enamel and there are no long-term consequences, if necessary the composite veneers can be easily removed, it is a very good option to start.
Frequent asked questions about Composite Veneers in Colombia
Cost of Composite Veneers in Colombia
- 20 Composite Veneers
- Five Stars Hotel for 3 Days.
- Breakfast Included.
- Private Airpot Pick up & Drop.
- Dental Cleaning
- Dental Protector
- Xrays