Many individuals have visited Colombia to receive porcelain veneers at a cost that is one-third of the price in the United States, leading to substantial savings. The cost per tooth for porcelain veneers in Colombia is only $300 USD, and there are often discounts available for a complete smile makeover.
Porcelain Veneers Cost Comparison (USD)
| Number of Veneers | Colombia | USA |
| --- | --- | --- |
| 1 | $300 | $1,000 – $2,500 |
| 10 | $3,000 | $10,000 – $25,000 |
| 16 | $4,800 | $16,000 – $40,000 |
| 20 | $6,000 | $20,000 – $50,000 |
Experience premium dental care with our Quality Veneers and transform your smile today.
Despite the affordable prices, the quality of care for porcelain veneers in Colombia remains uncompromised. In fact, some patients have reported receiving better care in Colombia than in their home country. Additionally, the treatment time is often shorter. Colombia is easily accessible by a low-cost flight with no jet lag, making it an ideal location for receiving porcelain veneers abroad. While waiting for custom porcelain veneers to be created, patients can enjoy the lively culture and sights of Colombia. These factors make Colombia the ultimate destination for receiving porcelain veneers overseas.
Meet Glen from Toronto – Canada | 20 Porcelain Veneers in Medellín Colombia | 2023
The cost of porcelain veneers in Colombia is only one-third of the price compared to other locations.
The most significant advantage of opting for porcelain veneers in Colombia is the price, which is as low as $300 USD per veneer. This low cost can be attributed to the reduced cost of labor in Colombia, where the cost of living is also significantly lower. Essentially, everything in Colombia is around one-third of the price compared to other locations, enabling visitors to get more value for their money.
Colombia offers dental care of comparable, if not better, quality than one's home country.
It is crucial to understand that a lower price does not equate to inferior quality. In fact, one should expect the same, if not better, standard of dental care compared to their home country. In Colombia, most dental professionals use the same top-quality materials and manufacturers as their North American and European counterparts, such as BioHorizons, Microdent, Zimmer, and Straumann. Furthermore, Colombian dentists have comparable qualifications, education, and experience to those in other countries.
The process of receiving porcelain veneers in Colombia is typically quicker than in one's home country.
Colombian dentists usually have their own labs or work closely with them, allowing them to prioritize foreign work over local work. As a result, the turnaround time for porcelain veneers is generally much faster, taking as little as 2-7 days depending on the amount of work required. Conversely, this process could take weeks or even months in one's home country.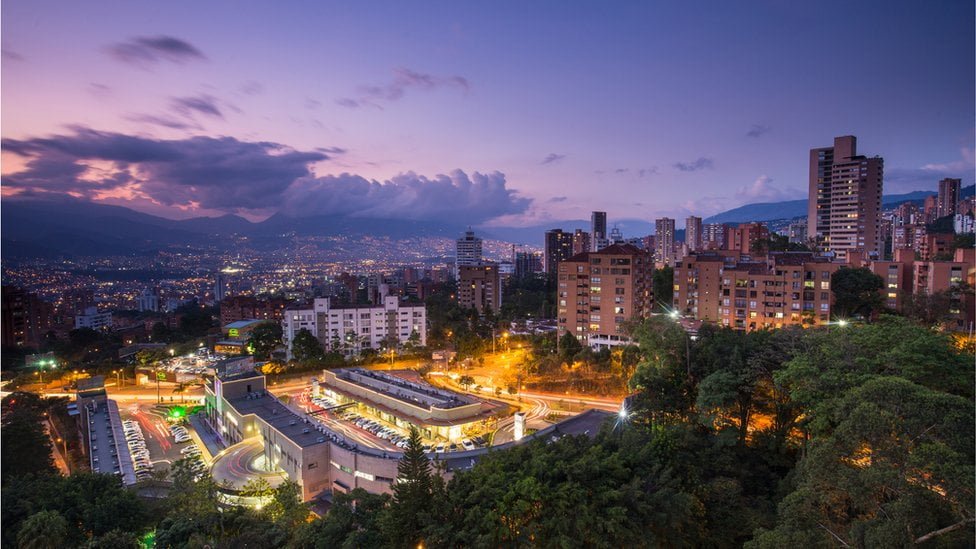 The cost of flights and accommodations in Colombia is relatively low.
Compared to destinations such as Turkey or Thailand, flights to Colombia are more affordable and frequent. Most flights to Colombia are direct, with any connections typically occurring in Florida or Georgia. Many Colombian dentists, including ourselves, offer free pickup services from the airport and can assist with hotel check-in and transportation to the first appointment. Hotels in Colombia are of high quality and reasonably priced, with most dentists having a list of recommended options for international patients. Additionally, Airbnbs and hostels are popular choices for lodging. Overall, visitors to Colombia can expect to get more value for their money when it comes to flights and accommodations.
Short flight to Colombia with no jet lag.
Compared to other dental tourism destinations like Turkey or Thailand, flights to Colombia are both affordable and relatively short. Travel time to other countries can take up to a full day, whereas Colombia's location in South America results in less drastic time zone changes. Additionally, Colombia does not observe daylight savings time, meaning that the time difference is either EST or PST, depending on the time of year. The absence of jet lag can significantly improve the overall experience between the procedure sessions.
Colombia is an excellent travel destination.
While your custom porcelain veneers are being created, you will have free time to explore Colombia, one of the most stunning and captivating countries on the planet. Colombia is home to many notable destinations, such as Medellin, a vibrant city nestled in the mountains, and Bogota, the lively capital city that boasts rich history and culture. Additionally, there are plenty of other cities to explore, each with its unique attractions and activities. With a diverse range of options available, it will be easy to find something fun and exciting to do during your stay. Colombian cuisine is also renowned for its delicious flavors, providing yet another reason to indulge in the local food scene.